Tea With an Architect
Category
Tags
Tags: architecture, tea with an architect

Excerpt
For more information or to book a free consultation with an architect at your local event, please visit www.teawithanarchitect.com
Share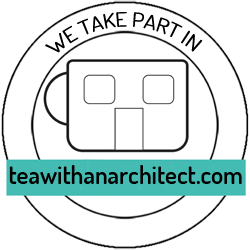 Tea with an architect is an exciting new project launched to raise awareness of architects and the profession with the general public who in turn can bring in their ideas, designs and questions, and benefit from a free consultation.
Akin to the Architect in the House project by the charity Shelter, it acts as a good networking and promotional opportunity for architects, who in these dire times need to look out for one another and promote / encourage a growth of the profession through any means possible.
By hosting a series of networking events across the country, it aims to get architects into the consciousness of the local community much in the same way other professionals are – doctors, solicitors, and banks for example.
It is also well documented that architects are huge tea and biscuit lovers with an average of 2 cups consumed an hour in our office.
Liverpool will be hosting its first Tea With an Architect event at Leaf on Bold Street on Tuesday 9th April between 5-9pm.
For more information or to book a free consultation with an architect at your local event, please visit www.teawithanarchitect.com